An Author Brand That Burns
by
I've spent a lot of time this year learning about how authors connect themselves to their work. You are supposed to figure out the parts of your personal story that intersects with your fiction and this overlap becomes part and parcel of your "brand." So if you are a late-in-life divorcée and so is your heroine, you would emphasize this relationship to underscore your authenticity. To prove that the story is rightfully yours.
In mysteries, authors often draw on personal experience as some form of investigator. Archer Mayor, who writes the popular Joe Gunther series, has worked as a death investigator for the Vermont State Medical Examiner's office. Lisa Scottoline, who's penned many award-winning legal thrillers, spent years working as a lawyer before turning her talents to fiction. Hank Phillippi Ryan, who writes terrific page-turners about female investigative reporters, is an Emmy award-winning investigative reporter herself. These writers clearly know their stuff!
So when the publishing director asked me in a hopeful voice about my background in criminal law, I had to admit the truth: I've watched a lot of Law & Order. Oh, I've also done a lot of other homework and research, but I've never worked as a cop or lawyer. My experience at police stations is purely recreational.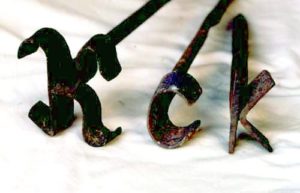 No, the part of The Vanishing Season that belongs to me is the ugly side. Like Ellery in the story, I was sexually assaulted at a young age (in my case five years old) by an adult neighbor who said he would kill my family if I ever told. So I said nothing for a long time. Eventually, I turned to books to help me process what had happened to me. I started checking out books on rape from the library at age eight, both fiction and non, looking for a roadmap forward from those who had been through it before me. These stories were tremendously helpful, a real lifeline. You're not alone, they told me. It will be okay.
It is okay and I have a lovely life, with a husband and daughter who is now eight years old herself. She knows only vaguely the kind of predators that lurk in the world, and I hope she can retain that innocence as long as possible. I've learned from experience, however, that there are many others out there who have lived through the same kind of agony I endured. I know because they've written to tell me so. For years now I've told fictional stories that touch on sexual assault in one way or another, and in return, I've received real, heart-rending tales from women who say yes, me too. One woman was awoken one night by a man who climbed through her bedroom window with a knife. Another had an uncle protected by her extended family even as he spirited her away into the basement for regular "private time."
Like me, these women are relieved to find stories that verify their own experiences. We're not crazy. We're not broken. It wasn't our fault. But this brand is just that—burning and permanent, a mark put there by someone else that fades with time but never quite goes away.