What I Learned from Fanfiction, Part I: Gatekeepers
by
Lo, many years ago now, I wrote a fair number of X-Files stories and put them on the internet for others to read, enjoy, and critique. The stories were tremendously fun to write, and along the way, I learned a great deal about the craft of writing and how to reach an audience. One day I will tell you about the time I missed the ending to my story by about nine chapters. Today I'm here to talk about the relative benefits and drawbacks to gatekeepers. A gatekeeper in this sense is anyone standing between the writer and her potential reading audience. Fanfic has essentially no gatekeepers, whereas the traditional publishing world is full of them. Each approach has its own advantages.
Fanfiction has no barriers to entry. If you have a story you want to tell, you can type it up and share it with the community in a matter of hours. The downside to this, especially for readers, is that many stories are published before they've had time to cook. ("Hey y'all, here's something I wrote in homeroom!") It can be difficult to find a quality story among all the noise. The upside is that everyone with a cool idea gets to test it out; there is no gatekeeper to say, "Sorry, there's no audience for that" or "Shapeshifting aliens are so last year." The readers get to vote with their clicks and their comments.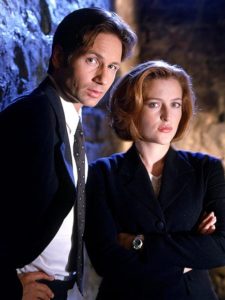 Traditional publishers have the same problem as fanfic readers: they want to find the good stuff so that they can put it on the shelves, but the sheer volume of manuscripts coming at them means it's difficult to sort the quality manuscripts from the ones that are ill-suited. So the publishers transfer the first-pass filter onto literary agents. Most often, if you want a traditional publisher to read your work, you first must acquire an agent. The agent is the first gatekeeper.
If you're curious what that process looks like, you can go here to see several examples of the query letter, in which the author tries to convince the agent to take a look at his or her work. The agents have weighed in with their responses—and they don't always agree!
If the agent likes your work enough to represent it, he or she will then try to convince an editor to take your book on. The editor becomes the next gatekeeper. Editors, if they like the book, then turn around and try to convince the publishing house to publish it. So yep…that's a third round of gatekeeping. If your book manages to get past all the steps, it now has a shot at connecting with an audience. Yay! You're not done with the gatekeepers, though, because there are still booksellers who decide whether to stock it, publicists who decide how much attention to give it, and reviewers who decide whether to offer any commentary. Whew!
The benefit to all of this is that the process weeds out most of the terrible books with hackneyed plots, wooden dialogue and horrible grammar. The writer also receives a certain amount of "street cred" for having made it to a bookshelf. Moreover, this filtering is a boon to readers. Tens of thousands of books are published each year, and readers have precious little time. They are looking for cues and advice that says, "Read this, not that." The agents, editors and publishers have done the work to say: here are some excellent books. Choose one of these.
The downside is that this process starts way back with just one or two opinions acting as a go/no-go signal on a book, and these opinions aren't always right. The agents and the editors may miss books that readers would love, if only they got a chance to see them. For example, romance novelist Rosalind James wrote to several dozen agents seeking representation for her work and was initially turned down by every one of them. So she decided to self-publish her books and has sold thousands upon thousands of copies. The gatekeepers standing between Rosalind and her audience were just plain wrong.
With fanfic, I acted as my own gatekeeper. The only metric I used was whether I thought I would enjoy writing the story or not. Each time, I wasn't sure how the story would be received. Some were wild hits, popular even fifteen years later. Others were rather duds. I couldn't have predicted which would be the winners during the writing process. I put the story out there, and the readers got to decide.
So there you go. Writers may not have any idea if they've crafted a compelling story. Agents might mistakenly pass on the next bestseller. Readers, though, are the ones who sit in final judgment, and they are never wrong.