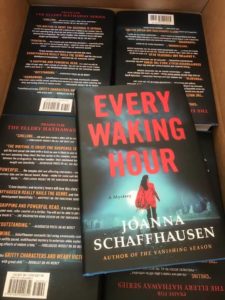 My fourth book is out today. Huzzah! It's been an amazing three years in publishing, filled with ups and downs, joys and less-than joys. I figured I would mark this occasion by sharing some hard-won wisdom I've gleaned from walking my own path and by watching how successful authors do it.
1.     The writing doesn't necessarily get easier. You'd think after "breaking through" and achieving publication that you'd unlock the secret code to writing a fabulous book with no struggle. Well, no dice, as the saying goes. Each book is its own joy and its own nightmare. Some are easier than others and that doesn't have much to do with their chronological order.
2.     Everything else about publishing a book does get easier! Once you understand the workflow involved in bringing a book to market, there's less mystery involved (ahem) and you appreciate your role in the process better. You get to know the people on your team and form real relationships with them. You make friends with your local bookstores and librarians. Maybe you even develop relationships with some of your readers. Knowing who to talk to about what makes the whole process less confusing and more enjoyable.