I'm working a story about a murder that takes place on a university campus. The leafy grounds of higher education might not seem like they would be a popular spot for murderers to hang out, but I've got personal experience that says otherwise. My academic pursuits have brushed up against three infamous murder cases—each lurid enough tales to be fictionalized on programs like Law and Order and Cold Case. In the first one, I lived in the same dorm with Gina Grant, a young woman convicted at age fourteen of murdering her mother.
In Gina's telling, her mother was an abusive alcoholic. In the prosecution's version, Gina resented her mother's interference in her relationship with her boyfriend. The boyfriend was also convicted in the murder of Gina's mother, although he didn't arrive on the scene until the woman was already dead. Gina had originally been bound for Harvard, but they rescinded their invitation when they discovered her crime. No murderers are welcome at Harvard, it would seem. Gina ended up instead in my biology class at Tufts University, where she behaved like any other student. We'd had meetings prior to her arrival where university staff explained that we should treat her no differently and that we should not talk to the press about her. Notably, however, they did not assign her a roommate…
Meanwhile, despite Harvard's best efforts to keep its campus free from homicide, they did have a murder that year, when Sinedu Tadesse stabbed her roommate, Trang Phuong Ho, to death and then committed suicide. Tadesse was lonely at Harvard and apparently clung to her relationship with Ho. When Ho decided to stop living with Tadesse and instead wanted room with a different group of girls, Tadesse fell into rage and despair.  Before the murder/suicide, Tadesse mailed a photograph of herself with an anonymous note to the Harvard paper with a note saying, "Keep this picture. There will soon be a very juicy story involving this woman." Then she stabbed Ho forty-five times and hanged herself in the bathroom. In an odd postscript, Trang Ho's sister Tram ended up in Gina Grant's class at Tufts.
Then I moved to Yale, where we had an unusual student in our neuroscience classes named Tonica Jenkins. Unlike most graduate students who were eager to make friends and study hard, Tonica presented as standoffish, almost paranoid, and didn't seem prepared for class. She didn't seem to take the classes seriously and she bailed on exams. When a fellow student's car got scraped up by a key, there were whispers that Tonica had done it.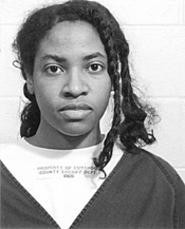 The university investigated and discovered Tonica's perfect 4.0 grades on her transcripts were a lie. Jenkins had not only forged the transcripts and letters, but she didn't even have a bachelor's degree. Yale sued Jenkins for the $15,000 in stipend money they had paid her. During the hearings, Tonica sent pictures of herself to Yale in which she appeared bound and gagged in the trunk of a car. She said the dean had done it to her. We couldn't believe we'd sat in class next to someone this crazy! No one believed her story about the kidnapping, and she was ordered to repay the money she had defrauded from the school. Amazingly, though, this proved only the beginning of Tonica's life of crime.
Tonica was later arrested for attempting to purchase cocaine. To avoid these charges, she hatched a plan to fake her death by murdering another young woman. With the help of a male cousin, Tonica grabbed a woman who resembled her off the street. For two days, they drugged the woman, Melissa Latham, with crack and marijuana. They also took her to the dentist under Tonica Jenkins' name to establish a dental record so that Melissa's body would be identified as Tonica. Tonica's plan was to murder Latham, burn her body, and dump it in an abandoned building. She would then assume Latham's identity.
The plan went awry at the point Tonica and her cousin tried to kill Latham. They beat her with a brick until she pretended to be dead, at which point she escaped and ran next door to a KFC restaurant. Tonica was eventually convicted of attempted murder and sentenced to twenty years in prison.
Finally, I have no idea if I've crossed paths with murderer #3 or not because the culprit has never been caught. While I was living at Yale, an undergraduate named Suzanne Jovin was stabbed to death one night a couple of blocks from my apartment. Just prior to this, witnesses had seen Suzanne in downtown New Haven, and it's not clear how she made it across town in fifteen minutes. Her boyfriend was out of town at the time, and police could find no one with motive to kill Suzanne. They zeroed in on her thesis advisor, who lived in the area, but intense investigation revealed no apparent link between the two outside of class. The suspicion alone cost James Van de Velde his job.
Someone must have picked up Suzanne and brought her across town, probably someone she knew. Then they murdered her out in the open on a city street, not that late at night, in an area crammed with students. The odds that someone would witness the crime were high, and yet no eyewitness has ever come forward. The case remains open and unsolved.
A few weeks ago, a Northwestern Professor was arrested for murder after the body of a young man was found stabbed to death in his apartment. I didn't know this guy, but my colleague did. "He seemed like su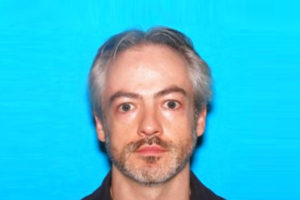 ch a nice man," she said with amazement, and that's the thing about university murderers: they have to pass as normal at least long enough to assimilate. They could be your teacher, or the kid living down the hall in your dorm, and they look perfectly ordinary…the same as you or me.