Must-Have Debut Mysteries of 2017
by
This week, The Vanishing Season launched into the wide world, and I am profoundly grateful for all of the support I've had along the way. I am especially grateful this morning for readers who are willing to take a chance on a new author. There are so many books to choose from, and time is precious, so we newbies are unspeakably delighted whenever someone gives us a read. In that spirit, here are three 2017 crime novel debuts that are a treat for your eyeballs: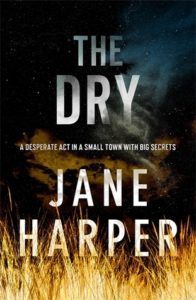 The Dry, Jane Harper
If you haven't yet picked up this winning debut by Australian author Jane Harper, then run right out to do so. It's the story of Federal Agent Aaron Falk who returns to his hometown after a long absence to attend the funeral of his once-close friend, Luke. Amid the worst drought in a century, Falk investigates Luke's death and reluctantly addresses the buried secrets that bound him to his friend. Atmospheric and compelling.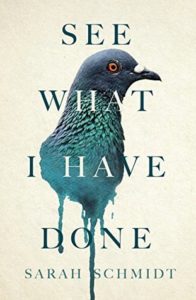 See What I Have Done, by Sarah Schmidt
Sarah Schmidt's debut novel is a reimagining of the Borden murders of 1892, which captured public imagination when their daughter Lizzie was accused of the crime. The book is told by four people: Lizzie, her older sister Emma, the maid Bridget, and an inscrutable stranger named Benjamin. Lizzie's guilt or innocence continues to be a source of debate years on, and Schmidt uses that uncertainty to clever advantage in bringing to life one of history's most famous unreliable narrators.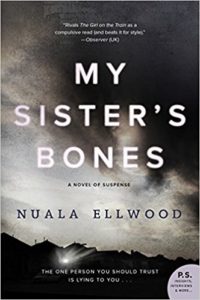 My Sister's Bones, by Nuala Ellwood
Kate is an investigative journalist working in war-torn areas like Iraq and Syria. She returns home for her mother's funeral and must deal with her sister Sally, who has developed a problem with alcohol. The first night home, Kate is awakened by a terrible scream… This book packs a wallop as it explores multiple kinds of trauma, from the kind born of a rough childhood to the PTSD that results from covering wartime atrocities. The survivors here are doing the best they can to make it through the day, even as several of them harbor dark secrets.